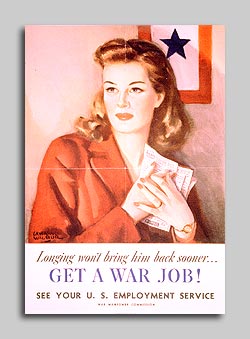 THEY HUNG UP THEIR CLEATS and went to war. Hundreds of players from the major and Negro leagues made the change, thousands from the minor leagues.

Flash bulbs popped as baseball's stars began their new lives as soldiers and sailors. Enlistments became public events, illustrating baseball's war commitment.

Less well known players simply disappeared from a team's lineup, perhaps emerging again in the increasingly lengthy "In the Service" section of The Sporting News.

---
Click below to view artifacts, photos,
and other related materials.
(Images will appear in a pop-up window)
Complete List of Hall of Fame Members Who Were in Active Duty Military Service During World War II
Complete List of Players, Umpires, and Executives Whose Major League or Negro League Careers Were Interrupted by Service in World War II