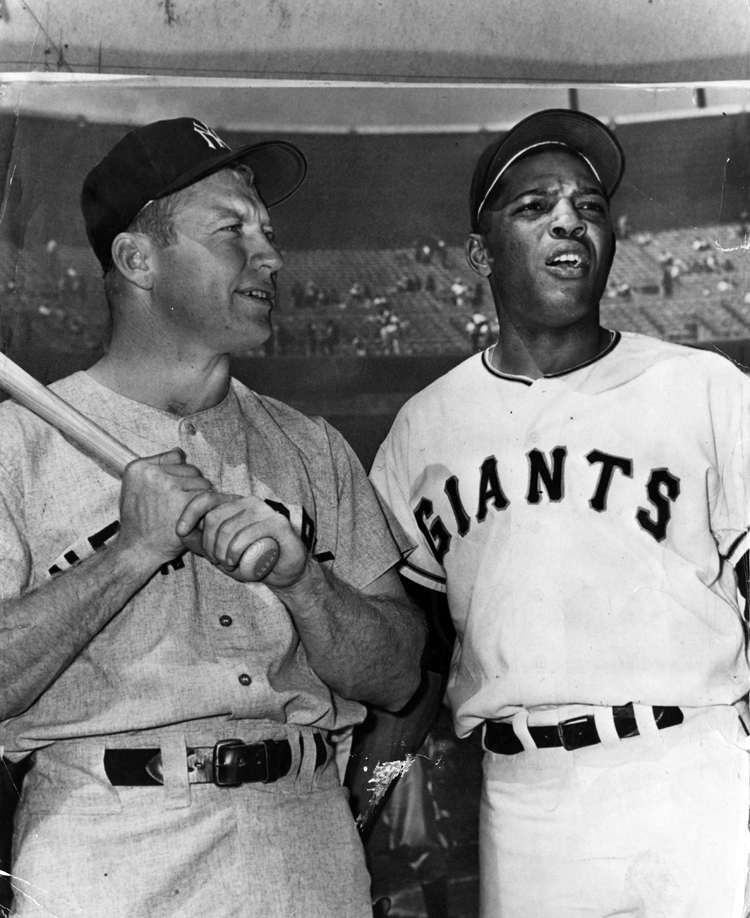 The World Series Comes to Candlestick
In this photo, New York Yankees center fielder Mickey Mantle and San Francisco Giants center fielder Willie Mays chat before Game 1 of the 1962 World Series. It was the first World Series game ever played at Candlestick Park in San Francisco.
The Yankees won the game 6-2 and the series 4-games-to-3. "The Mick" was hitless in Game 1 in four at bats, while the "Say Hey Kid" went 3-for-4. It was the last time the two would meet in the World Series, and the last time Mantle was on a World Series winner. Mantle would end his career with 18 World Series homers. Mays, who never hit a World Series home run, played in one more World Series for the NY Mets in 1973.
It would be 15 years until the Yankees would win another World Series. The Giants would not capture a World Series for San Francisco until 2010.
Previous | "Field of View" Home | Next