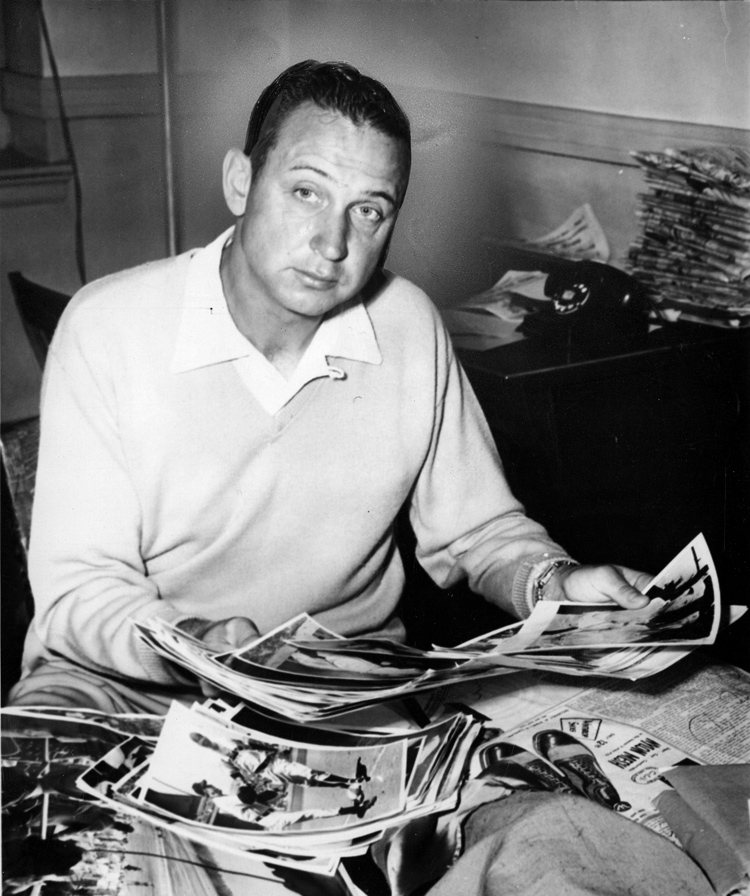 Picture This
Pitcher Steve Gromek is pictured here looking at pictures – of himself. While we don't know where or when he looked at these photos, the scene is reminiscent of one we see frequently – a major league player looking at his photo file in our library. The Hall of Fame archives contain many such publicity shots, often acquired from newspapers which were downsizing their photo archives. Gromek's photo file in the HOF Library contains 17 photos, many of which are typical of the sports photography of his era, 1941-57.
His file includes the standard portraits, full length and head and shoulders, group shots, and also several posed publicity shots. In addition to this shot, Gromek can be seen bowling and playing baseball with his son, and even getting a haircut at spring training.
Gromek played for the Indians from 1941 to 1953, and for the Tigers from 1953 to 1957. The right-hander compiled a 123-108 career record, with an earned-run average of 3.41. He won Game Four of the 1948 World Series for the Indians. Larry Doby helped him out with a home run in that game, and a facial close-up photo of the two men hugging – one black and one white – was a cultural landmark of baseball integration's early years.
Previous | "Field of View" Home | Next