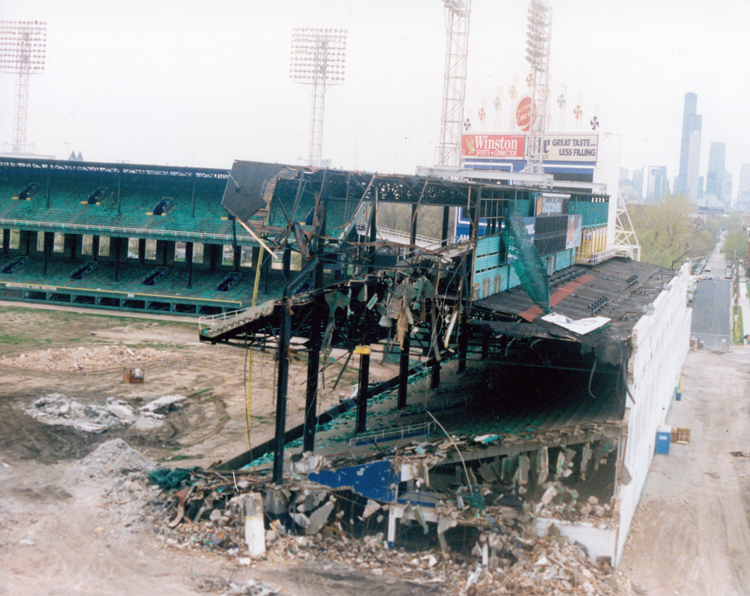 Something Old, Something New
On Opening Day, 1991, the Chicago White Sox opened not only the season, but their brand new home. Dubbed at the time "New" Comiskey Park, it has since been renamed, and now goes by the moniker U.S. Cellular Field. On the field that day, the White Sox were trounced by the Detroit Tigers, 16-0. While the game was being played on the field, old Comiskey Park was being demolished just next door.
This photo was taken from the upper deck ramp in left field of "New" Comiskey Park. A unique look at the partially torn down old ballpark, you can see a nearly demolished section of right field stands with the centerfield score board still intact. If you take a closer look into the background, you can see downtown Chicago, specifically the world famous Sears (Willis) Tower in the background. In its 81 year history, the old ballpark played host to the first ever All-Star Game (in 1933) and three World Series (1917, 1919 and 1959).
Although the Sox suffered an awful drubbing at the hands of the Tigers that day, they still finished the season with 87 wins, good enough for second place in the American League West.
Previous | "Field of View" Home | Next