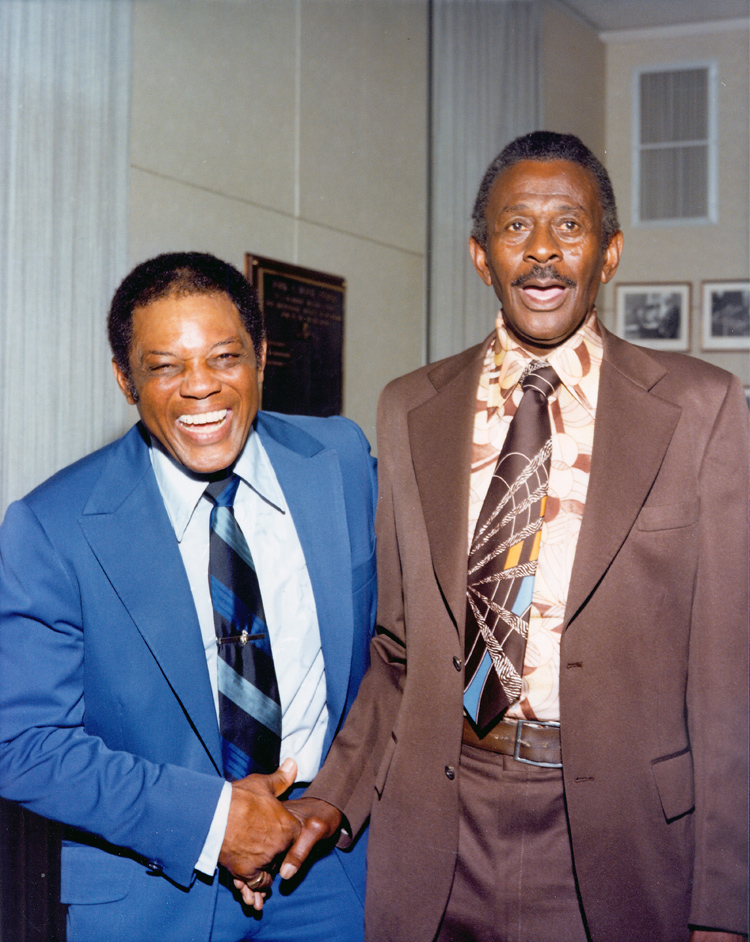 Willie and Satch
One of the great things about Hall of Fame Weekend is seeing so many Hall of Famers hanging out together.

This photo is from the 1979 induction weekend. It features '79 inductee Willie Mays and Hall of Famer Satchel Paige as they share a laugh. Don't you just love the suit worn by Paige?

The "Say Hey Kid" was named on 94.7 percent of the ballots that year in his first try on the ballot. His 660 home runs had him third on the all time list when he retired. Paige was inducted by Committee on Negro Baseball Leagues in 1971.
Previous | "Field of View" Home | Next