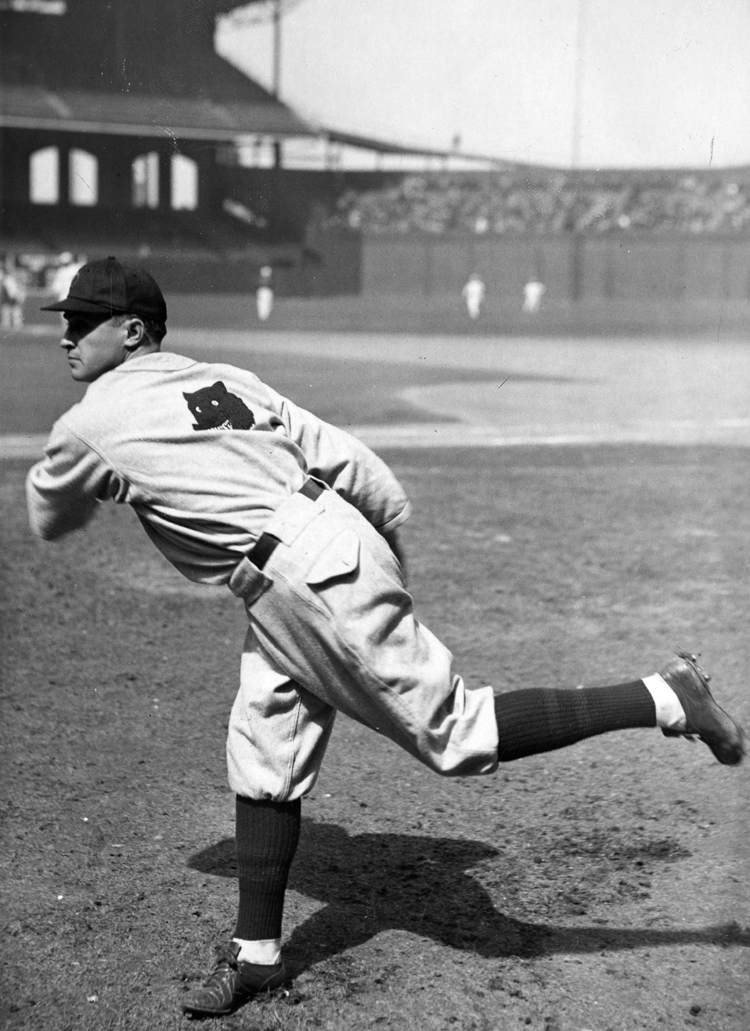 The Roaring Twenties
The stock market crash of 1929 marked the end of a celebrated era of prosperity and decadence, but the uniforms worn by the Detroit Tigers at the end of the decade brought new meaning to the phrase "Roaring Twenties." In 1927, the club replaced the familiar Old-English "D" on the front of their jerseys with the head of a tiger. The next year, Detroit embraced an even more radical change, moving the roaring tiger to the back of their jerseys.
In May of 1928, a reader of "The Sportlight," Grantland Rice's syndicated sports column, wrote in to describe the innovative new look:
Dear Sir – The Detroit Tigers never will be taken for anything else when on the road. The Bengals are introducing something new in the way of traveling uniforms – the result of the college and intellectual influences on professional sport. On the front of their uniforms Detroit Tigers players wear the word "Tigers," set at a jaunty angle of 67½ degrees, while on the back of each uniform appears a snarling tiger head in orange and black. Perhaps there's a bit of psychology in the new insignia. An umpire, staring at the tiger head all afternoon, hardly will be in condition to argue with an angry player.
The novel design disappeared after the 1928 season, and by 1931 the club joined the big league trend of adorning the backs of their jerseys with numbers. In this photo taken at Chicago's Comiskey Park in 1928, Detroit pitcher Earl Whitehill shows off both his pitching style and the rarely seen tiger head.
Previous | "Field of View" Home | Next