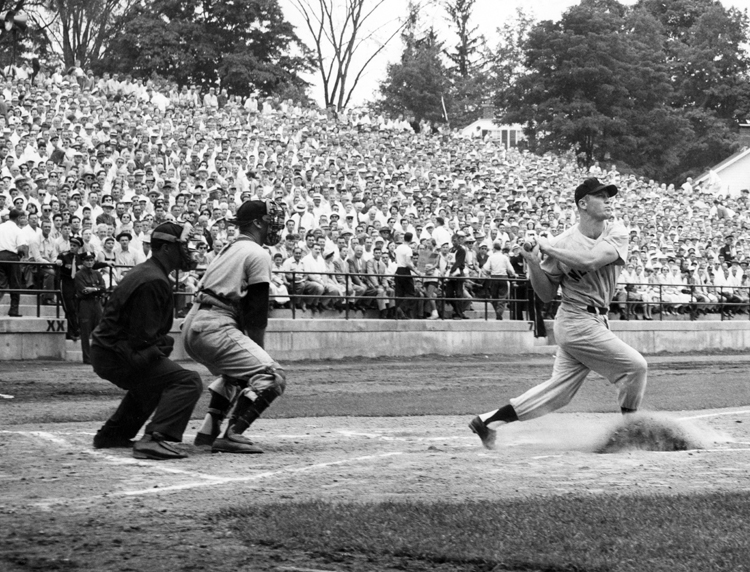 Young Mickey Mantle
In 1954, the annual Hall of Fame Game featured the five-time defending champions The New York Yankees playing against The Cincinnati Reds. In the bottom of the first inning, young Mickey Mantle hit a home run that soared over the fence and over the right center field bleachers. The ball struck the roof of a garage.
The Yankees trailed in the game 9-1 after four innings. They would score nine runs in the last three innings, including six runs in the top of the ninth inning to defeat the Reds 10-9. The team featured four future Hall of Famers in their lineup that day: Mantle, Yogi Berra, Phil Rizzuto, and Enos Slaughter.
This photo depicts the mighty home run swing of Mickey Mantle on that notable day of August 9, 1954 at Doubleday Field in front of a sellout crowd of 8,805 people. The catcher in the photo is Andy Seminick. Mantle would play the entire game going two for four and scoring three runs.
Previous | "Field of View" Home | Next