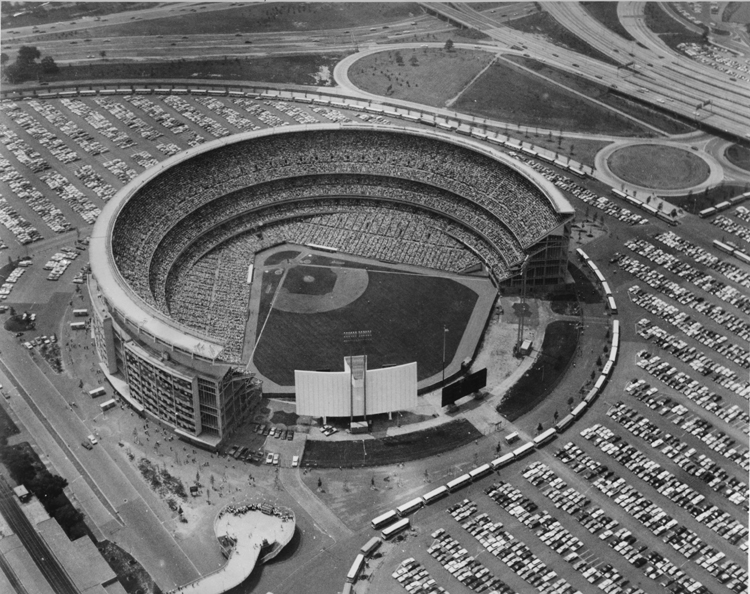 Shea Stadium
From 1964 through 2008, Shea Stadium was home to the New York Mets. From loveable losers to "The Miracle Mets", from "The Amazin's" to the worst team money can buy, and everything in between, Shea Stadium hosted every type of team imaginable.
Some of the most memorable moments in New York baseball over the last fifty years happened at Shea. In 1969, the Miracle Mets, led by Cy Young Award winner Tom Seaver, shocked the baseball world going from worst to first, and defeating the heavily favored Baltimore Orioles to capture the World Series crown, and in the process, became the quickest expansion team to accomplish that feat.
In 1986 the Mets dominated the regular season from start to finish, and won baseball's ultimate prize thanks to one of baseball's most infamous plays. In the 10th inning of Game 6, down by two with two outs, the Mets rallied to score three runs, with the final run coming on Mookie Wilson's dribbler between Bill Buckner's legs to force a Game 7, a game ultimately won by New York.
But not everything in Queens has been rosey. In the early 1990s, the Mets spent a lot of money brining in very talented players, but for a variety of reasons, things didn't gel and the Mets endured six straight losing seasons. In 1998, 2007 and 2008, the Mets endured collapses of epic proportions, losing out on play-off berths in which they were leading going into the last week of the season.
While not everything has been pretty, Shea Stadium played host to many memorable moments.
Previous | "Field of View" Home | Next