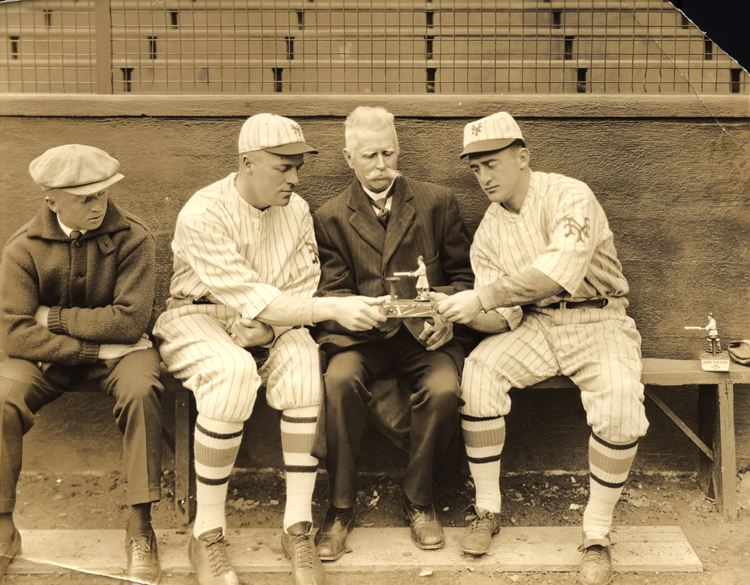 Home Run King
In 1921, there was no bigger name in baseball (and America) than Babe Ruth. That season he staked his claim to the title &rldquo;Home Run King," becoming the all-time career home run leader and setting the single-season home run mark for the third straight year. The name "Babe Ruth&rssquo; meant sales for manufacturers.
In 1922, Selrite Products began manufacturing a mechanical toy they called "Home Run Babe." Simply wind him up and the little tin batter swatted wooden baseballs like ... well, Babe. The only problem was that the real-life "Babe" was not in on the deal and forced the company to either pay up or change the name of the toy. So it was that in 1924, Selrite unveiled the exact same toy, this time called "Home Run King." Additionally, the company signed Giants second baseman Frankie Frisch to lend his name to the product, despite the fact that Frisch was no slugger. Sometimes dubbed "Frankie Frisch's Home Run King," the toy was advertised as Frisch's invention, though a longtime toymaker named Jules Levy was actually the brains behind the invention.
In this photo from early during the 1924 season, Frankie Frisch (far right), demonstrates the device to (left to right) pitchers Dennis "Dinty" Gearin and Rosy Ryan, as well as former New York Giants manager, Jim Mutrie.
Previous | "Field of View" Home | Next