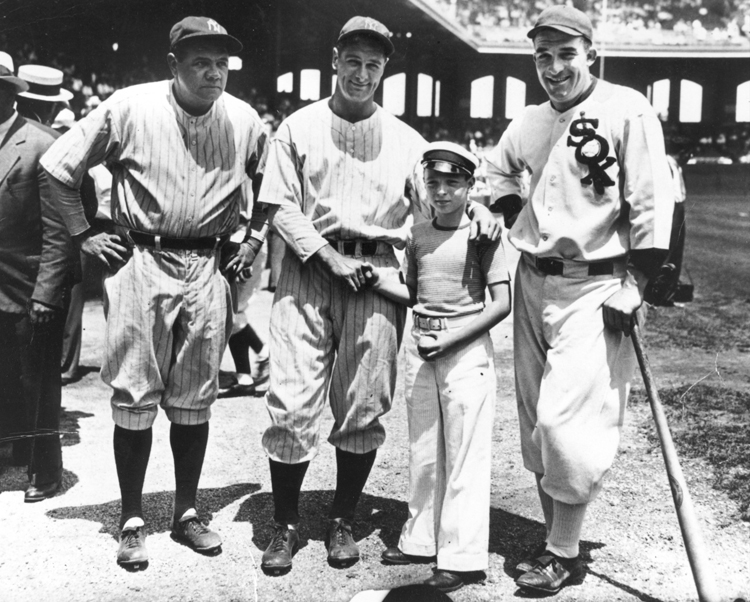 First Stars
Eighty years ago, the first All-Star Game was played. The Mid-Summer Classic debuted in front of a sell-out crowd of 47,595 in Chicago at Comiskey Park.
The game was the brain-child of the Chicago Tribune's Arch Ward to coincide with the city's celebration of "A Century of Progress." As they do today, the fans had a role in selecting the All-Stars in the first All-Star Game, along with the managers. In total, 24 future Hall of Famers were selected for the contest, including Babe Ruth, Lou Gehrig and Al Simmons, who are pictured here with young fan Ed Diamond before the game.
The White Sox's Jimmie Dykes scored the game's first run on a single by Lefty Gomez in the second inning. Babe Ruth added to the total with a two-run homer in the third. Ultimately, that is all they needed as the American League squad limited the National League squad to just two runs.
Previous | "Field of View" Home | Next