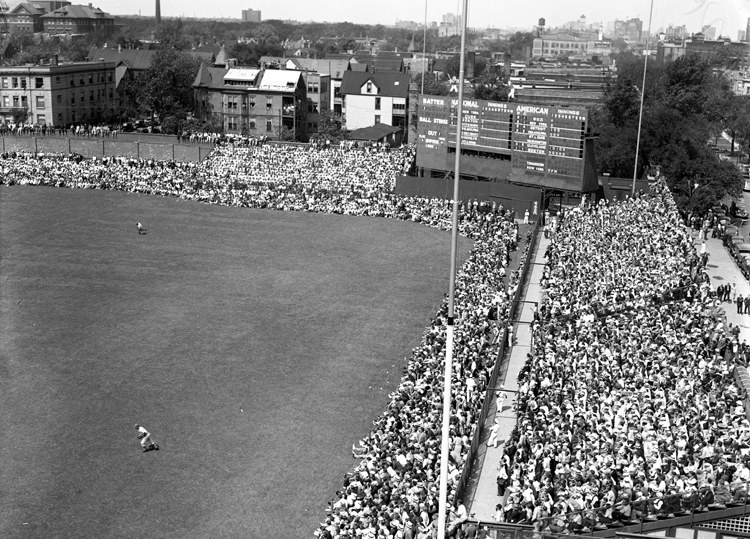 Wrigley Field
This is a photo of Wrigley Field on Aug. 30, 1936. The Cubs were playing a doubleheader against the New York Giants. The Cubs were the defending National League champions. They came into this game trailing the Giants by three games. They were tied for second with their rival, the St. Louis Cardinals.
In this photo you can see the outfield bleachers at Wrigley. Notice all the fans lined up in front of the fence. Some of them are sitting on top of the brick wall next to and behind the bleachers. The next year the Cubs would grow ivy on the walls.
The Cubs lost the first game 6-1. Future Hall of Famer Carl Hubbell won his 20th game. The game took 1 hour and 30 minutes.
The Giants would complete the sweep with an 8-6 win in Game 2. The time was 2 hours and 5 minutes. Combined time for the double header was the 3 hours and 35 minutes.
Previous | "Field of View" Home | Next