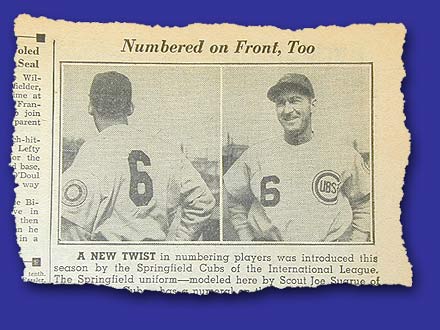 The Sporting News of May 2, 1951, reports on the
new front-numbered jerseys of the Springfield Cubs.
In 1951, just over 30 years after numbers were first worn on the back of player uniforms, the Springfield Cubs of the International League added a twist to the concept by placing a player's number on the front, as well as the back, of their jersey. The following year, the Brooklyn Dodgers picked up the style and the practice soon caught on with other big league clubs. Today nearly every major league club uses jersey-front numbers on their home or road uniform.