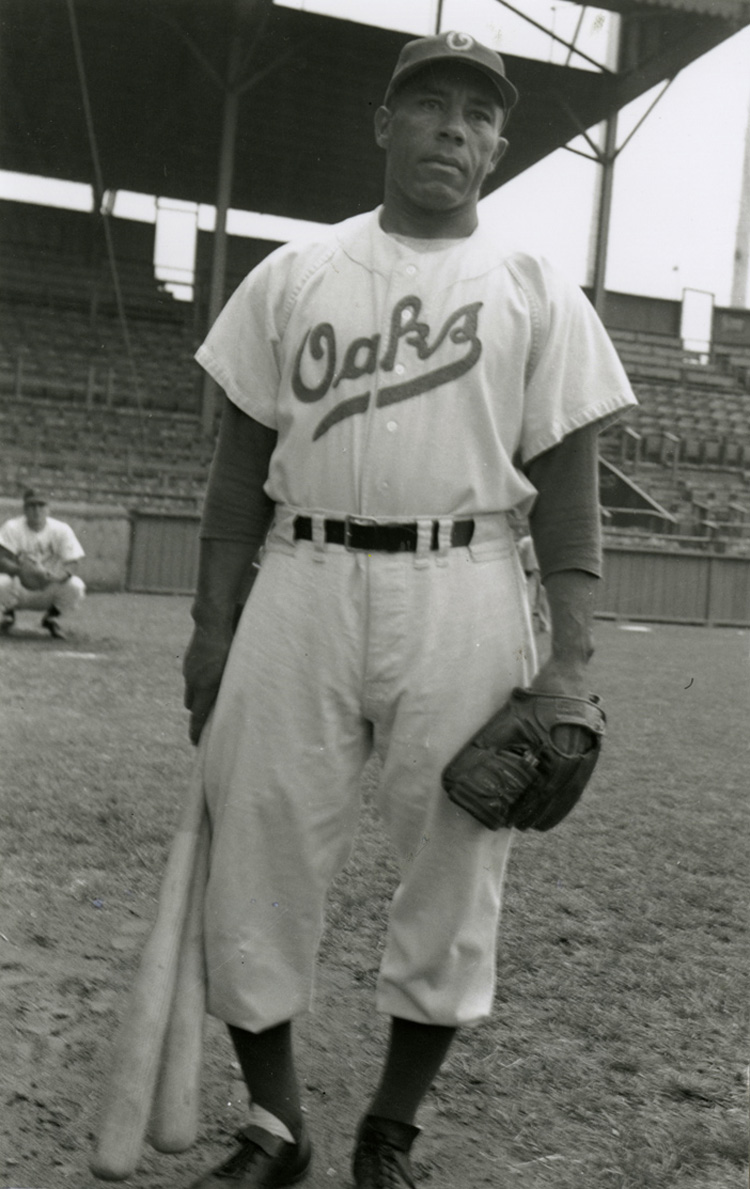 Ray Dandridge
Introduced at his 1987 Baseball Hall of Fame induction by Commissioner Peter Ueberroth as "the greatest third baseman to never play in the major leagues," Ray Dandridge was in the twilight of his career when Jackie Robinson broke the color barrier in 1947. A star of the Negro Leagues during the 1930s and '40s, Dandridge is pictured here, in an image taken by longtime Topps baseball card photographer Doug McWilliams, wearing the uniform of the Pacific Coast League's Oakland Oaks in 1953.
Nicknamed "Squat" because he was bow-legged and stood only 5-foot-7, Dandridge began his professional career with the Detroit Stars of the Negro National League in 1933, spent time with the Newark Eagles and Homestead Grays and retired in 1953 after five seasons in the minor leagues, four with Minneapolis of the American Association.
"Dandridge didn't get the chance to play in the majors, but he had major league talent," said Hall of Famer Monte Irvin, who played with Dandridge with the Newark Eagles in the late 1930s. "He was a superstar."
It was while with Minneapolis, the New York Giants' Triple-A farm team, in 1949 that Dandridge was named the American Association's Rookie of the Year. The following season, the 37-year-old batted .311 with 11 home runs, 80 RBI and 106 runs scored and was the league's Most Valuable Player. But he never realized his dream to play in the big leagues.

"I always wanted to say I came out of the cornfields and got to the major leagues. That was my biggest thought," said Dandridge after being told of his Hall of Fame election. "But now I can say I came out of the cornfields and got to the Hall of Fame."

Previous | "Field of View" Home | Next