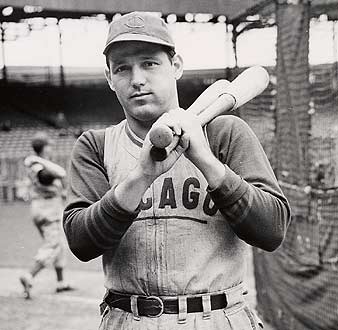 Chicago Cubs outfielder Bill Nicholson, 1940
In 1940, the Chicago Cubs unveiled a bold new look in baseball uniforms: a lightweight flannel vest worn over a knitted undershirt. The vest, designed by club president Philip K. Wrigley, allowed for greater freedom of motion for players' arms and shoulders. Though the Cubs abandoned the innovation just three seasons later, the style has enjoyed a number of revivals over the years. Today, multiple clubs wear sleeveless jerseys, either as part of their primary or alternate home uniform.
Meanwhile …
The first freeway built in California, a state notorious for its extensive and complex system of highways, was the Pasadena Freeway, built in 1940. Originally known as the Arroyo Seco Parkway, the scenic, winding freeway is now a major thoroughfare for baseball fans heading to Dodger Stadium, as it passes right by the famous ballpark.