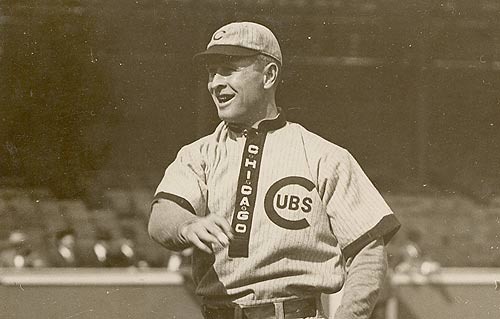 Chicago Cubs first baseman Frank Chance, 1909
The Chicago Cubs of 1909 abandoned full-collared jerseys in favor of uniforms featuring "military" or "standing" collars. The style quickly became popular and during the 1910s nearly every big league club adopted the unusual collar, even if only for a brief trial. The Philadelphia Phillies of 1920 were the last major league team to wear jerseys with the "military"collar.
Meanwhile …
On October 1, 1908, just half a year before the "military" collar was introduced, the first production Model T Ford was assembled in Detroit. Less than a week later, the Detroit Tigers clinched the American League pennant for their second of three straight trips to the World Series.