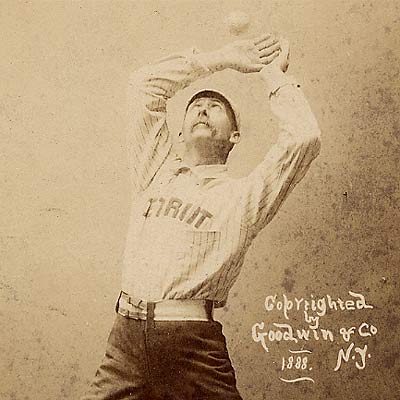 Deacon White of the National League Detroit Wolverines, 1888
Though most commonly associated with the New York Yankees, pinstriped uniforms were first worn in 1888, 15 years before the Yankees took the field. Earlier, a number of 19th-century baseball clubs had adorned themselves with striped uniforms, but true "pinstripes" were not introduced until 1888, when Washington and Detroit of the National League and Brooklyn of the American Association made brief trials with the dapper pattern.
Meanwhile …
With the slogan "You push the button - we do the rest," Kodak introduced the snapshot camera to the world in 1888. The earliest baseball photographs date from the 1850s, but with the new invention, Kodak now made photography available to the masses.