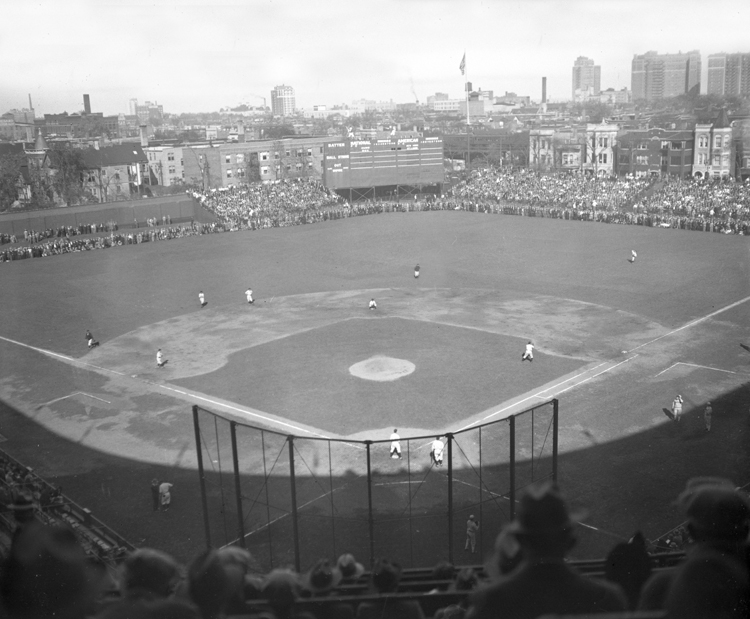 Bragging Rights in Chicago
The Chicago City Series between the Windy City's two professional baseball teams, the Cubs of the National League and the White Sox of the American League, began in 1903 and continued until 1942. Over those 40 years, the teams competed in a total of 26 cross-town series.
Game One of the first series was held on Oct. 1 in 1903 and the rivals were scheduled to play 15 times. The teams were only able to get in 14 games before the all the player contracts expired on October 15th and the first series ended in a tie. Afterward, most series consisted of seven games with the Sox winning 19 times to the Cubs six wins.
This photograph depicts the 1928 City Series at Wrigley Field. Notice the packed stadium, including fans in front of the outfield wall. The Cubs won this exciting series 4-games-to-3 in front of record-breaking crowds.
Previous | "Field of View" Home | Next